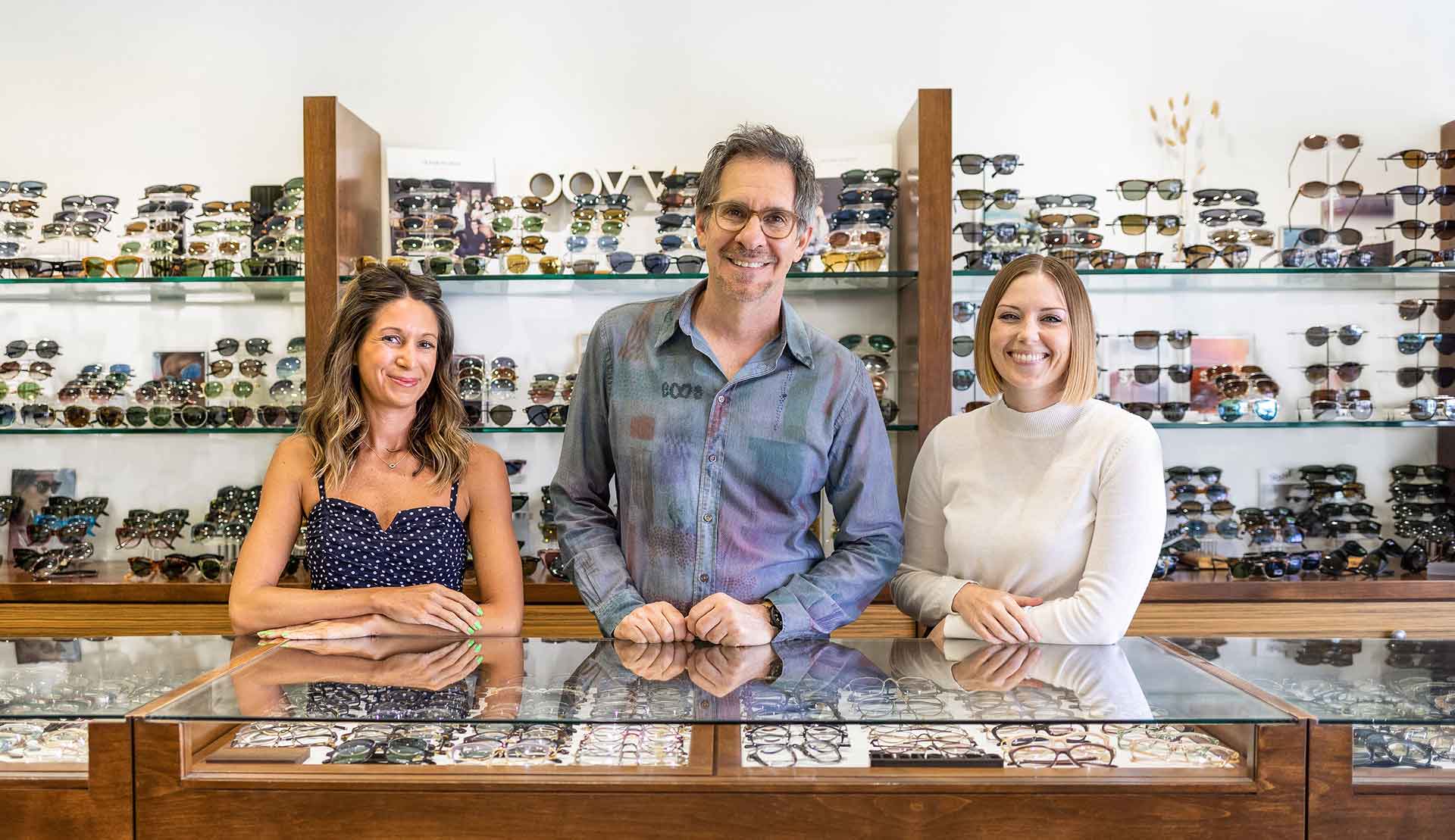 Marc Michel Eyewear Studio
15320 Antioch Street
Pacific Palisades, CA 90272
P: 310-230-4569
P: 310-230-4569
F: 310-230-8469
15320 Antioch St.
Pacific Palisades
CA 90272 USA
10am – 6pm
Monday – Saturday
How long will it take to receive my new prescription glasses?
With an on-site lab we have full control of your prescription and the time it takes to create it, which means your glasses will be ready on time, every time.
My prescription has changed, but I still love my frames OR I've damaged my prescription lenses, but my frames are okay. Can you help?
Other retailers might need to send glasses away or won't replace the lens in an existing frame that you love, which can leave you without a working pair of glasses. This simply isn't acceptable for our clients who love their frames or need their glasses to drive, work and live! Because we have an on-site lab and keep detailed records for all our customers, we can order your lenses in advance and put them in your existing frames while you wait.
Lost your sunglasses? We keep meticulous records for all our non-prescription customers too, which makes replacing a special pair of sunglasses that much simpler.
Do you offer a warranty on your eyewear?
All our frames are covered by a manufacturer's warranty. Please let us know if you're dealing with an issue that is beyond your manufacturer's warranty and we'll do what we can to help. Our mission is your complete satisfaction.
What's the difference between polarized and non polarized sunglasses?
Polarized lenses are specially treated to block vertical light and eliminate glare. They also minimize eyestrain and can even enhance clarity and contrast. If you're driving a car, boat, bike or using heavy machinery then we recommend polarized lenses to enhance your safety.
What type of progressive lenses should I get?
We use the most advanced lenses and latest progressive technology. The lenses we recommend will depend on variables that are unique to you, including factors like your prescription, your occupation, your lifestyle and how you plan on using your glasses. Our experienced team of licensed opticians will be happy to take the time to explain your options.
How do I know what style of glasses will look good on me?
It takes experience, a discerning eye and a keen ear to match the right style of eyewear with the right customer. For our team, fashion is more than a passion, it's instinctual. We start off by listening to you and learning more about the look you want to achieve. Then we take your measurements to ensure a comfortable fit while also considering factors like the shape of your face, your look, and your personality.
With that being said, we never impose our own tastes on our customers when making a recommendation. We're here as a guide when needed, but you're always empowered and in control.