Marc Michel Eyewear Studio has been a fixture of the Pacific Palisades community. We feel privileged to provide exceptional eyewear and outstanding service in this supportive community.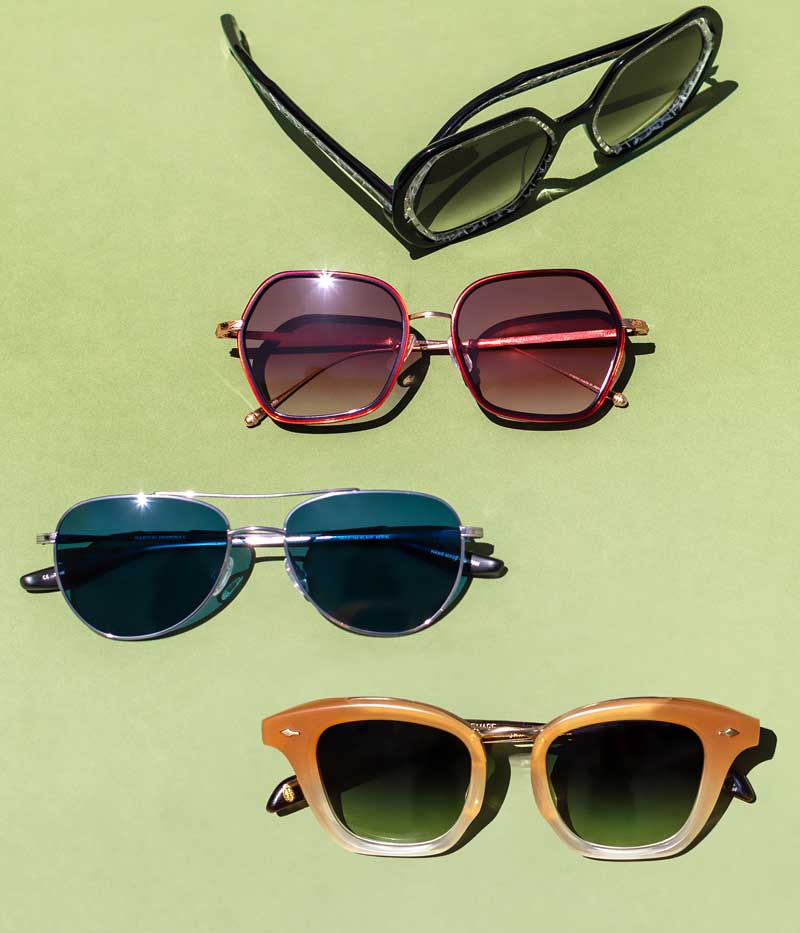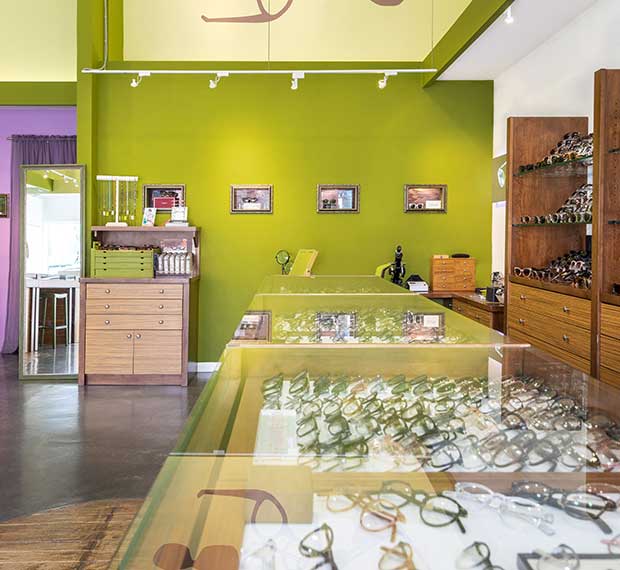 Our team looks forward to continuing to provide the Palisades with a large selection of the most exclusive eyewear brands for years to come. As an early adopter of new, quality brands we've developed a reputation as the place to go for the freshest styles and fashions in eyewear. Check out what's trending now.
All the Styles, All the Experience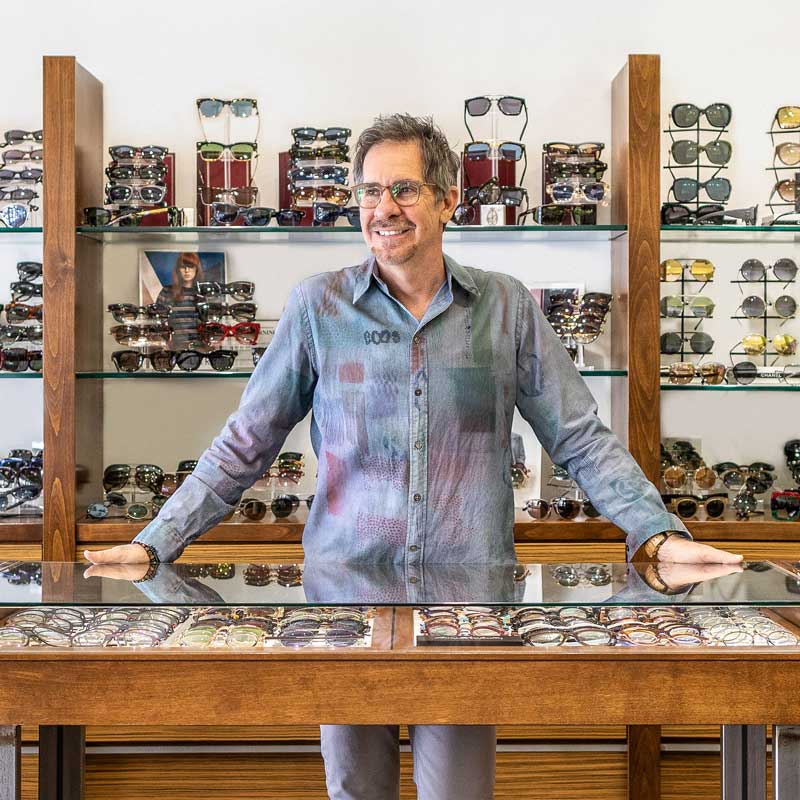 SCOTT
Owner and
Licensed Optician
With over 40 years of experience, you'll be hard-pressed to find an optician as knowledgeable or passionate about eyewear or fashion. Scott started sweeping floors in an optical lab as a 15-year old, and over time he learned the business from the industry's best, eventually graduating and earning his full certification as a board-licensed optician.
After college Scott worked for several high-end optical retailers as a manager. He soon made a name for himself within the industry. Eventually, Scott decided to go into business for himself here in Pacific Palisades 19 years ago. As the business grew Scott expanded Marc Michel Eyewear Studio to its current location. His team includes two, full-time licensed opticians.
Scott's focus is, and has always been, on providing superior customer service, quality prescriptions and an impeccable selection of quality brands. "Every designer name can be found on eyewear, but those names aren't always reflective of the quality or relevance of the line. I personally curate and carefully select the brands and styles that we carry for quality and style."
Lexi
Store manager and
Licensed Optician
Originally from Utah, Lexi started off in the industry managing an optometry office and eventually trained as an optician. In 2010, Scott hired her as the store manager because of her extensive experience, fashion-sense and dedication to customer service.
Lexi's cheerful demeaner makes her a favourite with customers and her passion comes from her own eyewear experience —growing up she needed a strong prescription but never really felt comfortable in her eyeglasses. That experience drives her to help customers find the perfect fit for their style. "It makes me happy and I feel good when people find the right eyewear and leave feeling really good and more confident."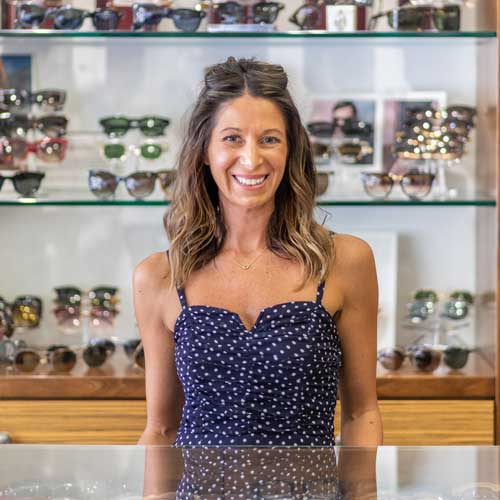 Tired of braving Chicago's winters, sunny California was calling to JoAnn, who has worked in the optical industry all her life. When her former employer, a well-known, high-end optical retailer in Chicago heard that she was considering a move he recommended her to Scott. In 2014 JoAnn made the move and joined the team here at Marc Michel Eyewear Studio where she quickly embraced the Southern California lifestyle.
"Your eyewear is more than a look you have, it defines you. I love fashion and when I see people with the right piece that really makes them feel good and helps them see and look better, I just love it."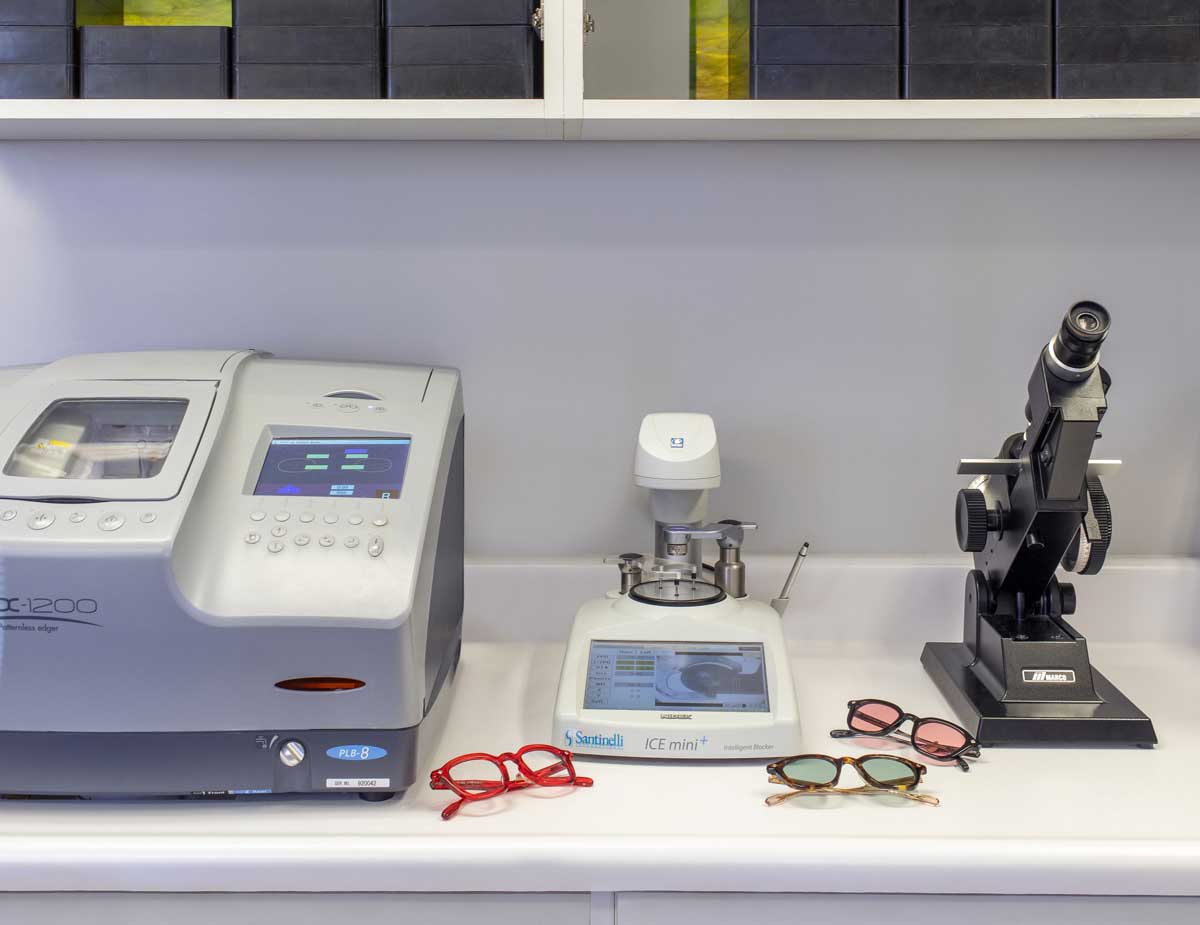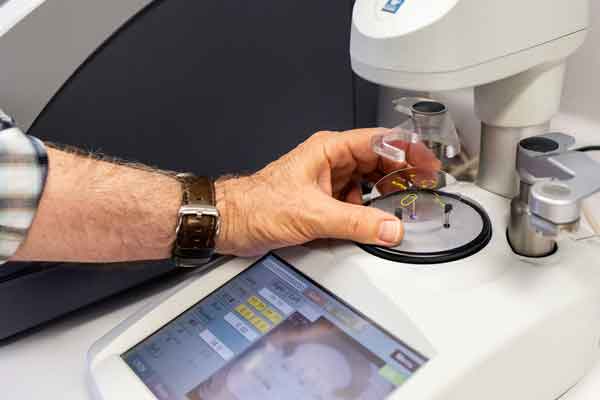 Quality control
With our on-site laboratory we deliver on our mission to provide superior customer service and quality. Our licensed opticians have the experience to craft your prescription eyewear on-site to ensure your vision issues are resolved quickly within a quality-controlled environment.
Timing
One of the benefits of our on-site lab is that we can help customers who need their glasses right away. Have you broken or lost your glasses? Or maybe you love your frames but need new lenses? While most offices ship your glasses away, we can often replace them while you wait, which means you won't be left for a few days or weeks without the glasses you need for your day-to-day life.
Precision
Not only does our on-site lab allow us to control the delivery time of your new glasses, but it also helps us ensure your eyewear is created exactly to your unique specifications.
"Our on-site laboratory means WE control the quality and meet the completion time you need."
P: 310-230-4569
F: 310-230-8469
10am - 6pm
Monday - Saturday
How long will it take to receive my new prescription glasses?
With an on-site lab we have full control of your prescription and the time it takes to create it, which means your glasses will be ready on time, every time.
My prescription has changed, but I still love my frames OR I've damaged my prescription lenses, but my frames are okay. Can you help?
Other retailers might need to send glasses away or won't replace the lens in an existing frame that you love, which can leave you without a working pair of glasses. This simply isn't acceptable for our clients who love their frames or need their glasses to drive, work and live! Because we have an on-site lab and keep detailed records for all our customers, we can order your lenses in advance and put them in your existing frames while you wait.
Lost your sunglasses? We keep meticulous records for all our non-prescription customers too, which makes replacing a special pair of sunglasses that much simpler.
Do you offer a warranty on your eyewear?
All our frames are covered by a manufacturer's warranty. Please let us know if you're dealing with an issue that is beyond your manufacturer's warranty and we'll do what we can to help. Our mission is your complete satisfaction.
What's the difference between polarized and non polarized sunglasses?
Polarized lenses are specially treated to block vertical light and eliminate glare. They also minimize eyestrain and can even enhance clarity and contrast. If you're driving a car, boat, bike or using heavy machinery then we recommend polarized lenses to enhance your safety.
What type of progressive lenses should I get?
We use the most advanced lenses and latest progressive technology. The lenses we recommend will depend on variables that are unique to you, including factors like your prescription, your occupation, your lifestyle and how you plan on using your glasses. Our experienced team of licensed opticians will be happy to take the time to explain your options.
How do I know what style of glasses will look good on me?
It takes experience, a discerning eye and a keen ear to match the right style of eyewear with the right customer. For our team, fashion is more than a passion, it's instinctual. We start off by listening to you and learning more about the look you want to achieve. Then we take your measurements to ensure a comfortable fit while also considering factors like the shape of your face, your look, and your personality.
With that being said, we never impose our own tastes on our customers when making a recommendation. We're here as a guide when needed, but you're always empowered and in control.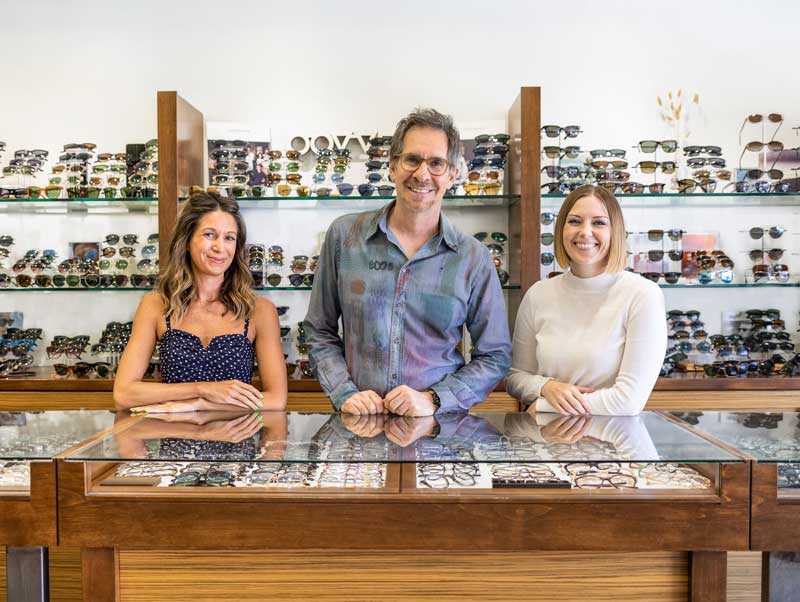 Marc Michel Eyewear Studio
15320 Antioch Street
Pacific Palisades, CA 90272
P: 310-230-4569