All the Styles, All the Experience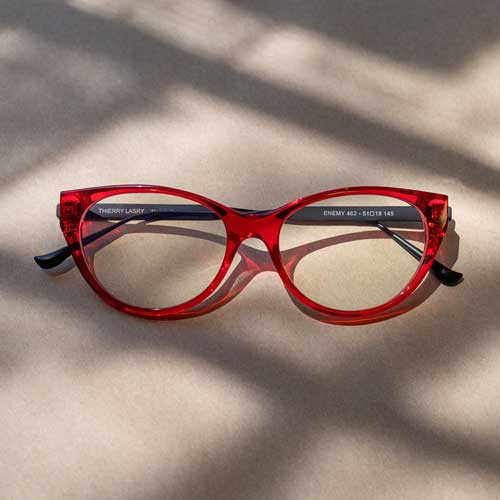 Marc Michel Eyewear Studio has been offering customers carefully curated fashion eyewear and sunglass brands in a chic, friendly and enjoyable retail environment for 20 years.
An iconic member of the Pacific Palisades community,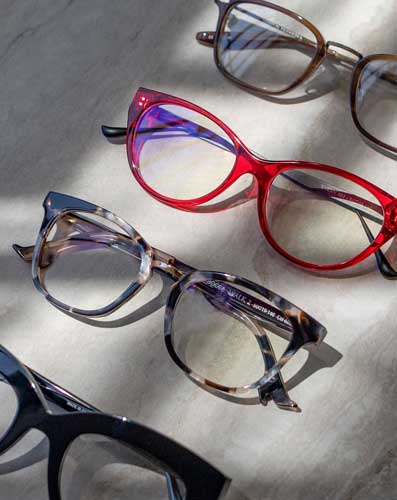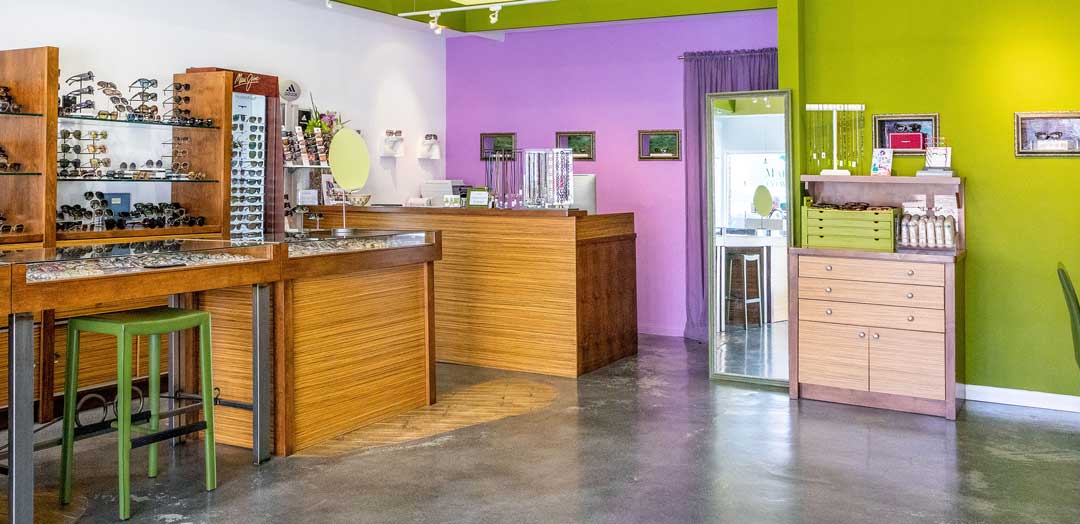 From sunglasses to daily eyewear, choosing a new pair of glasses is an important, personal decision; one that will communicate your essence to others. That's why we've gone to great lengths to design a retail space that's cheerful, friendly and receptive. With clean, modern lines, we strive to represent the best of the Pacific Palisades community – a comfortable space and stunning backdrop designed to enhance your eyewear experience.
Unique Brands For Your Unique Style
Our extensive selection of exclusive, luxury brands is so rare, we have customers who travel great distances to shop with us.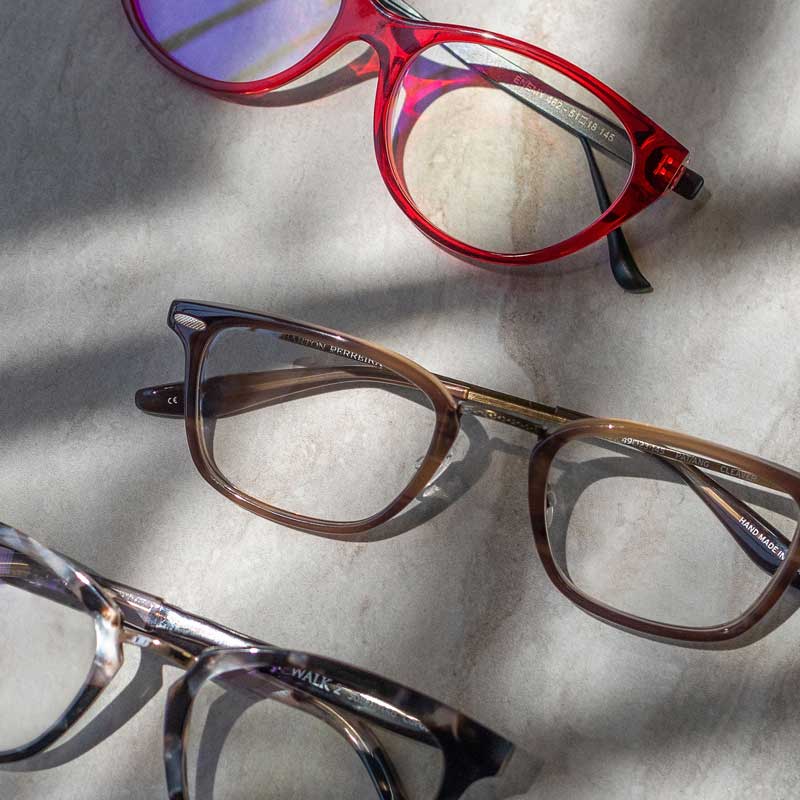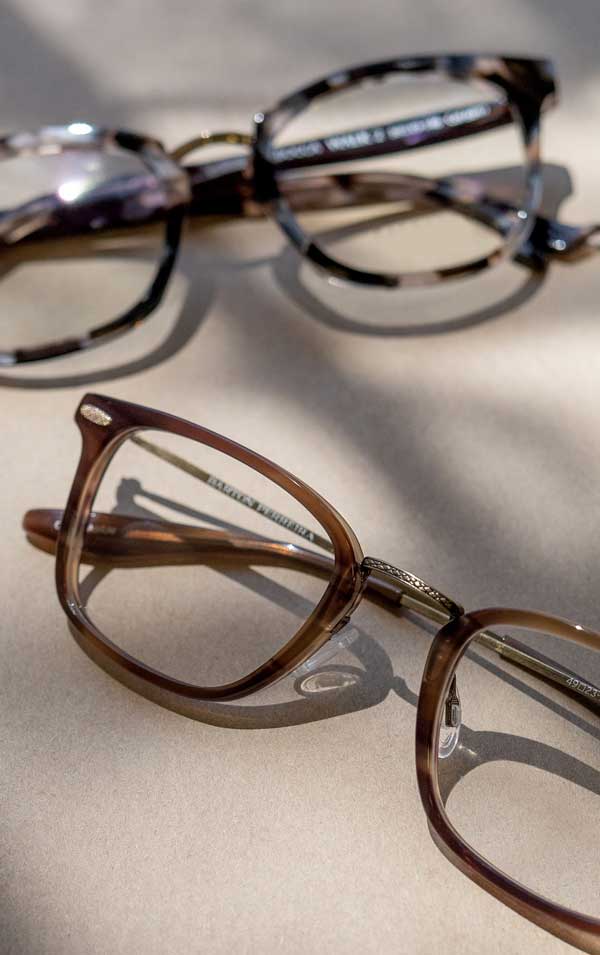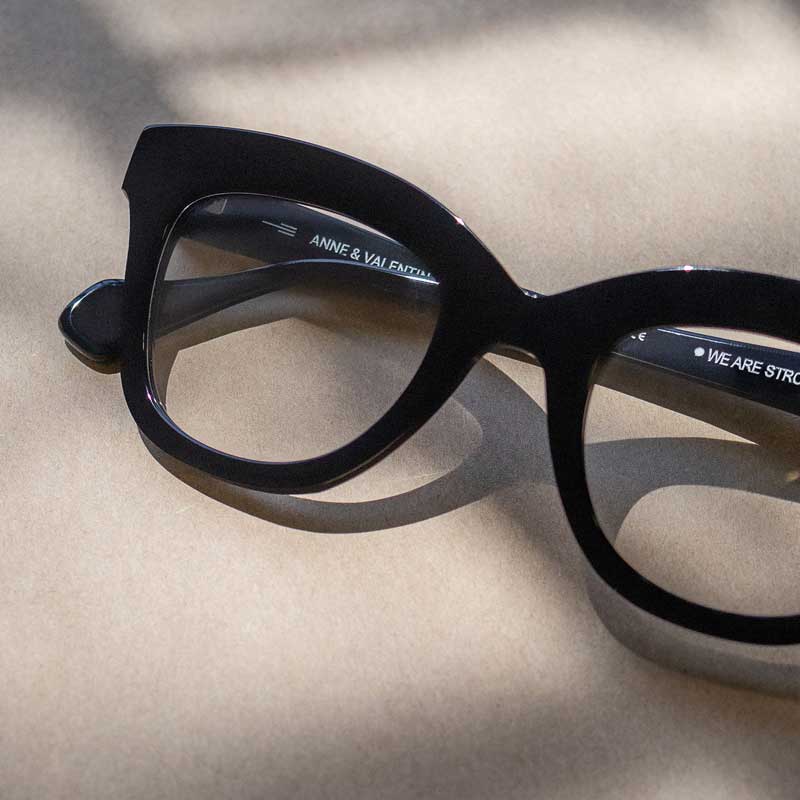 Anne & Valentin
With signature high standards and in the spirit of constant evolution in style and color, Anne & Valentin offers crafty, self-confident frames that never conform and speak to every individual.
BARTON PERREIRA
Timelessly chic and inspired by the flair and innovation of history, art and vintage pieces, the prestige and impeccable craftsmanship offered through Barton Perreira's designs is consistently creative and stunning.
CELINE
Celine Eyewear creates instantly recognizable designer and luxury frames for men and women.
JACQUES MARIE MAGE
This bold brand is an expert in artisanal eyewear, drawing from historical motifs and infusing modern sentiments into each individual frame.
GUCCI
Bold, luxurious frames perfectly showcase this exemplary Italian brand, through the sophisticated elegance of Florence and enduring opulence of brilliant designs.
Lunor
Described as straightforward, sophisticated and stylish, Lunor prides itself on reliable German workmanship and the thoughtful, fine details of each of their one-of-a-kind pieces.
MASUNAGA
Since 1905 Masunaga has been an enduring, high-end Japanese brand that bases all its processes —from the start of production to their finished products— on excellence.
FACE A FACE
With pieces that playfully capture the spirit of contemporary design, Face a Face cultivates its inspiration through modern art and architecture to produce frames that are truly unique.
SALT.
Based in California, SALT stays true to its roots by reflecting the individualistic elements of natural coastal beauty in its durable designs, producing casual but elegant frames that infuse features from iconic eras of entertainment. All SALT sunglasses feature polarized lenses.
THIERRY LASRY
With a contemporary, futuristic feel designed for the elite, Thierry Lasry's France-born products push boundaries and blend vintage styles with avant-garde features.
OLIVER PEOPLES
This iconic brand is deeply embedded in various cultures and ongoing collaborations with different designers, Oliver Peoples uses the finest materials and careful attention to detail to produce high-end, uncommon frames for Hollywood and beyond.
CHANEL
Iconic and expertly crafted, Chanel's distinguishable and classic styles and colors are a must-have.
Matsuda
Driven by innovative techniques and intricate craftsmanship, Matsuda incorporates unrivaled strength into each frame to create the iconic side shields and details that make their styles unmistakable.
Kids Fashion
We offer a selection of high-quality fashion eyewear just for kids.
HOORSENBUHS
Each Hoorsenbuhs sunglass has design elements that represents what has made the jewelry a  ought after brand. The fit is as refined as the design.
LAPIMA
Bright colors or earth tones, the couture eyewear label provides an array of hues and styles that fit perfectly.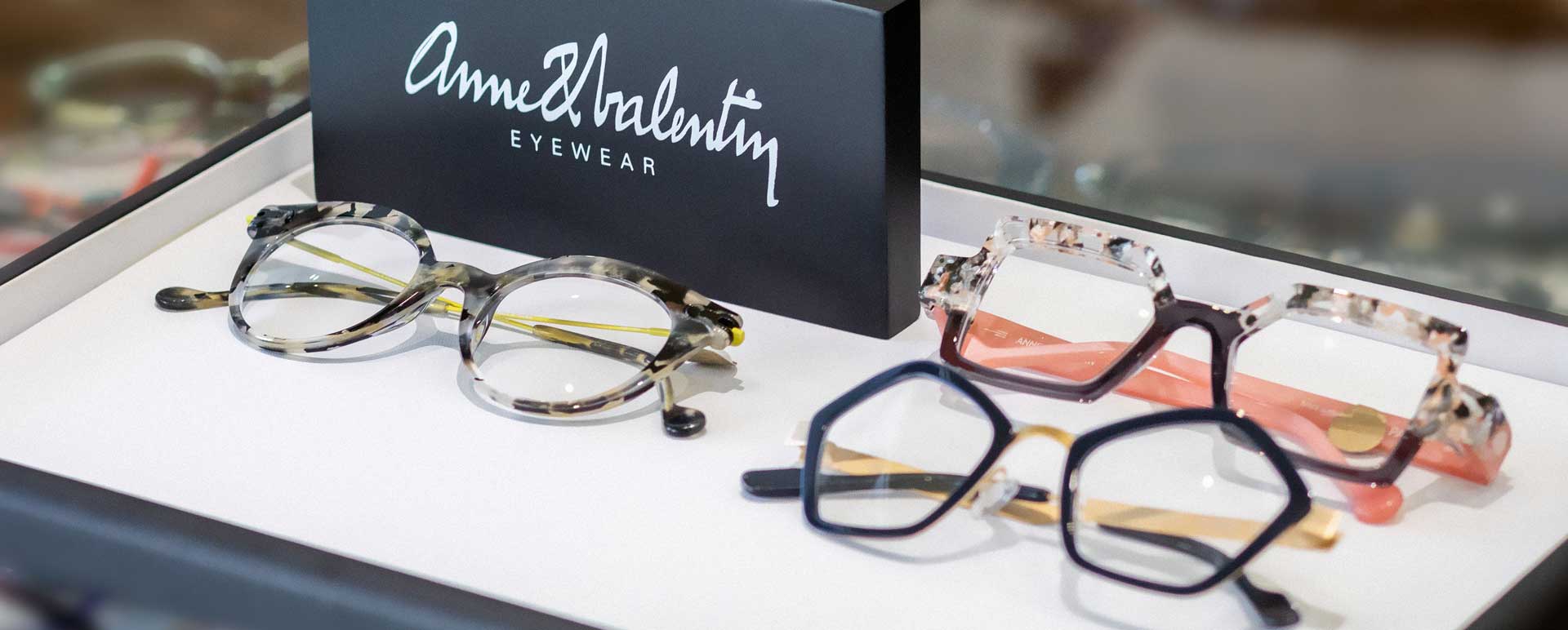 As an early adopter of new, quality brands we've developed a reputation as the place to go for the freshest styles and fashions in eyewear. Check out what's trending now.
On-Site Optical Laboratory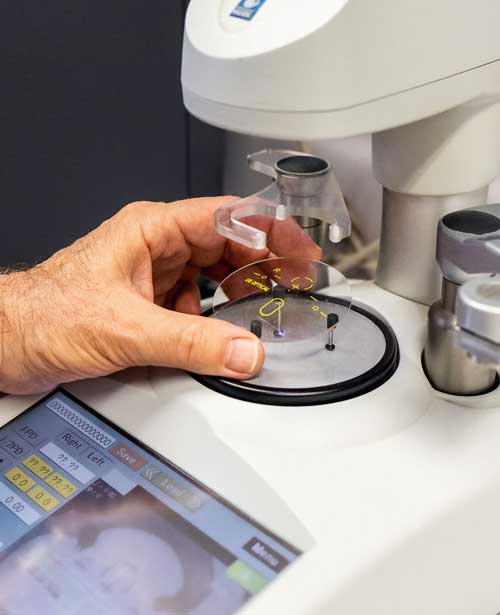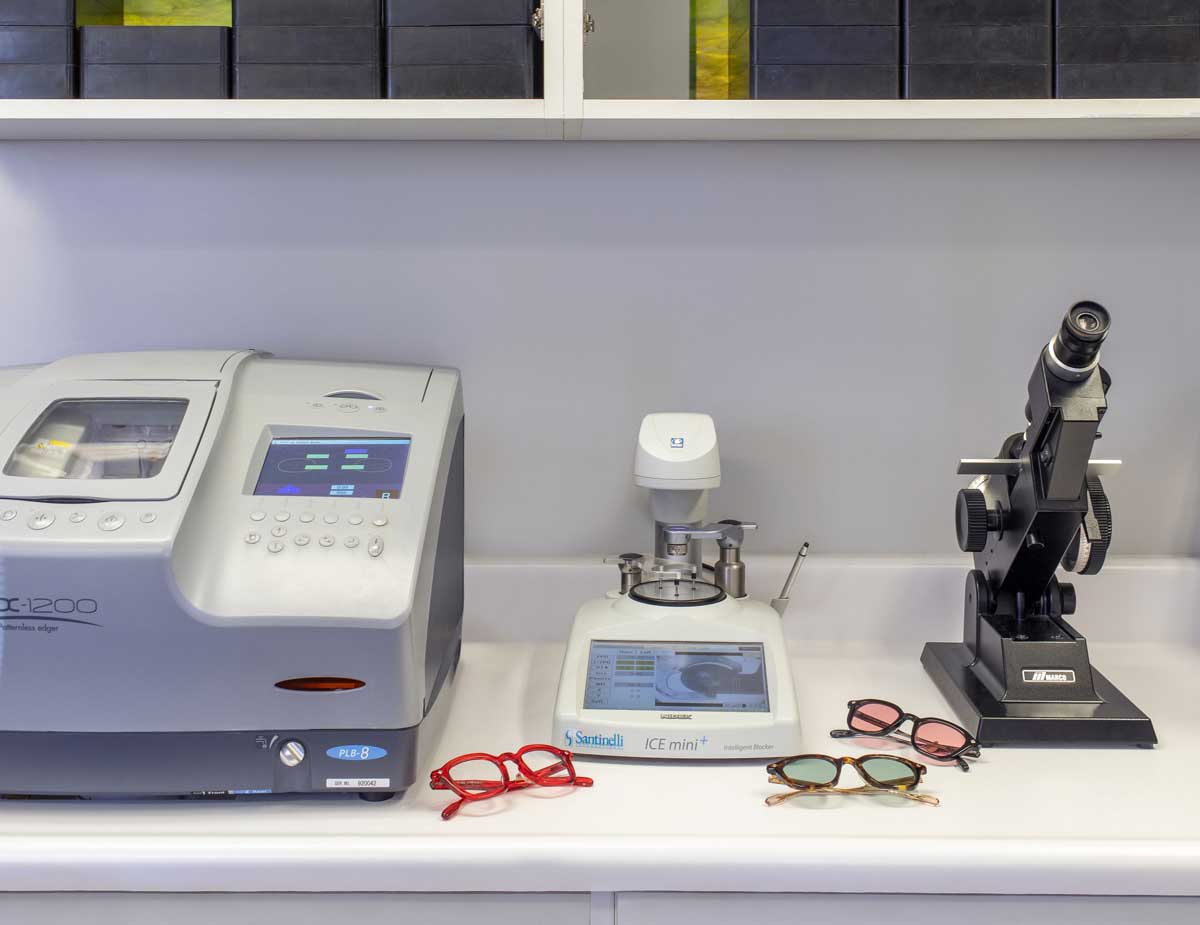 With our on-site laboratory we deliver on our mission to provide superior customer service and quality. Our licensed opticians have the experience to craft your prescription eyewear on-site to ensure your vision issues are resolved quickly within a quality-controlled environment.
P: 310-230-4569
F: 310-230-8469
10am - 6pm
Monday - Saturday
How long will it take to receive my new prescription glasses?
With an on-site lab we have full control of your prescription and the time it takes to create it, which means your glasses will be ready on time, every time.
My prescription has changed, but I still love my frames OR I've damaged my prescription lenses, but my frames are okay. Can you help?
Other retailers might need to send glasses away or won't replace the lens in an existing frame that you love, which can leave you without a working pair of glasses. This simply isn't acceptable for our clients who love their frames or need their glasses to drive, work and live! Because we have an on-site lab and keep detailed records for all our customers, we can order your lenses in advance and put them in your existing frames while you wait.
Lost your sunglasses? We keep meticulous records for all our non-prescription customers too, which makes replacing a special pair of sunglasses that much simpler.
Do you offer a warranty on your eyewear?
All our frames are covered by a manufacturer's warranty. Please let us know if you're dealing with an issue that is beyond your manufacturer's warranty and we'll do what we can to help. Our mission is your complete satisfaction.
What's the difference between polarized and non polarized sunglasses?
Polarized lenses are specially treated to block vertical light and eliminate glare. They also minimize eyestrain and can even enhance clarity and contrast. If you're driving a car, boat, bike or using heavy machinery then we recommend polarized lenses to enhance your safety.
What type of progressive lenses should I get?
We use the most advanced lenses and latest progressive technology. The lenses we recommend will depend on variables that are unique to you, including factors like your prescription, your occupation, your lifestyle and how you plan on using your glasses. Our experienced team of licensed opticians will be happy to take the time to explain your options.
How do I know what style of glasses will look good on me?
It takes experience, a discerning eye and a keen ear to match the right style of eyewear with the right customer. For our team, fashion is more than a passion, it's instinctual. We start off by listening to you and learning more about the look you want to achieve. Then we take your measurements to ensure a comfortable fit while also considering factors like the shape of your face, your look, and your personality.
With that being said, we never impose our own tastes on our customers when making a recommendation. We're here as a guide when needed, but you're always empowered and in control.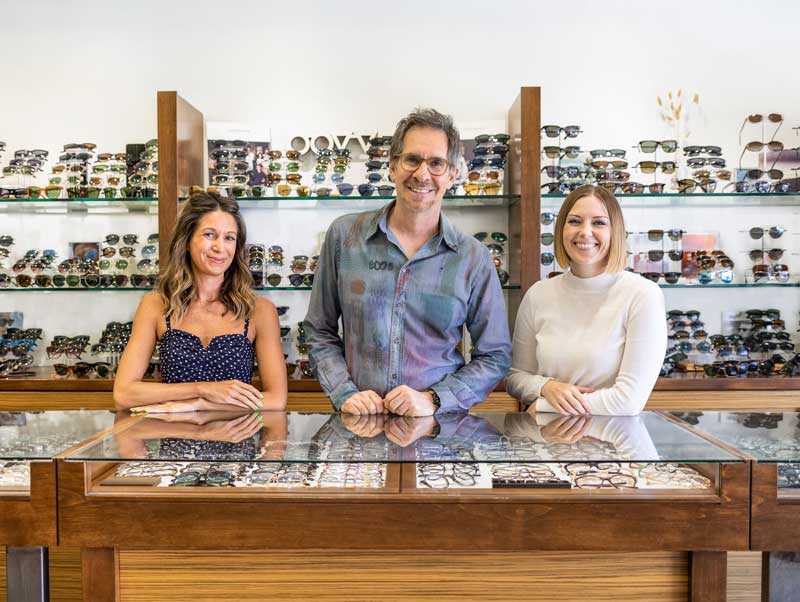 Marc Michel Eyewear Studio
15320 Antioch Street
Pacific Palisades, CA 90272
P: 310-230-4569